Sure!!! You can mix match eras. You can choose your preferred Blue for your graphics. You can also choose from the standard cross flag size or op for the smaller cross flag size.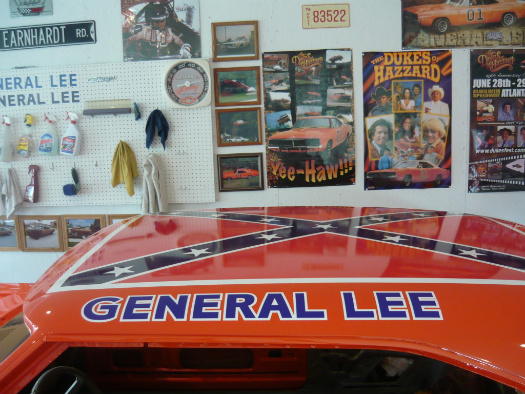 In this photo you have the California Era Flag with the "Navy" Blue... and you have have the Georgia Era lettering with "Sapphire Blue"
You can see in the pic how much the gloss laminate really shines.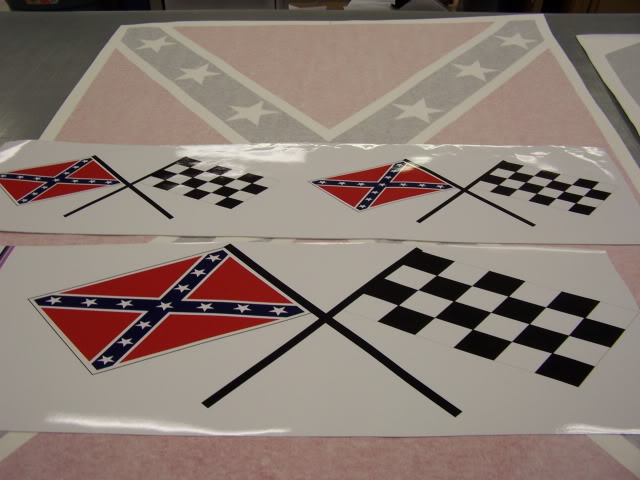 Small or Large Cross Flags... with or without white border. Pictured here with white border around the confed flag to match the battle flag on the roof.